America — the land of Opportunity Zones
America is reinventing herself before our eyes.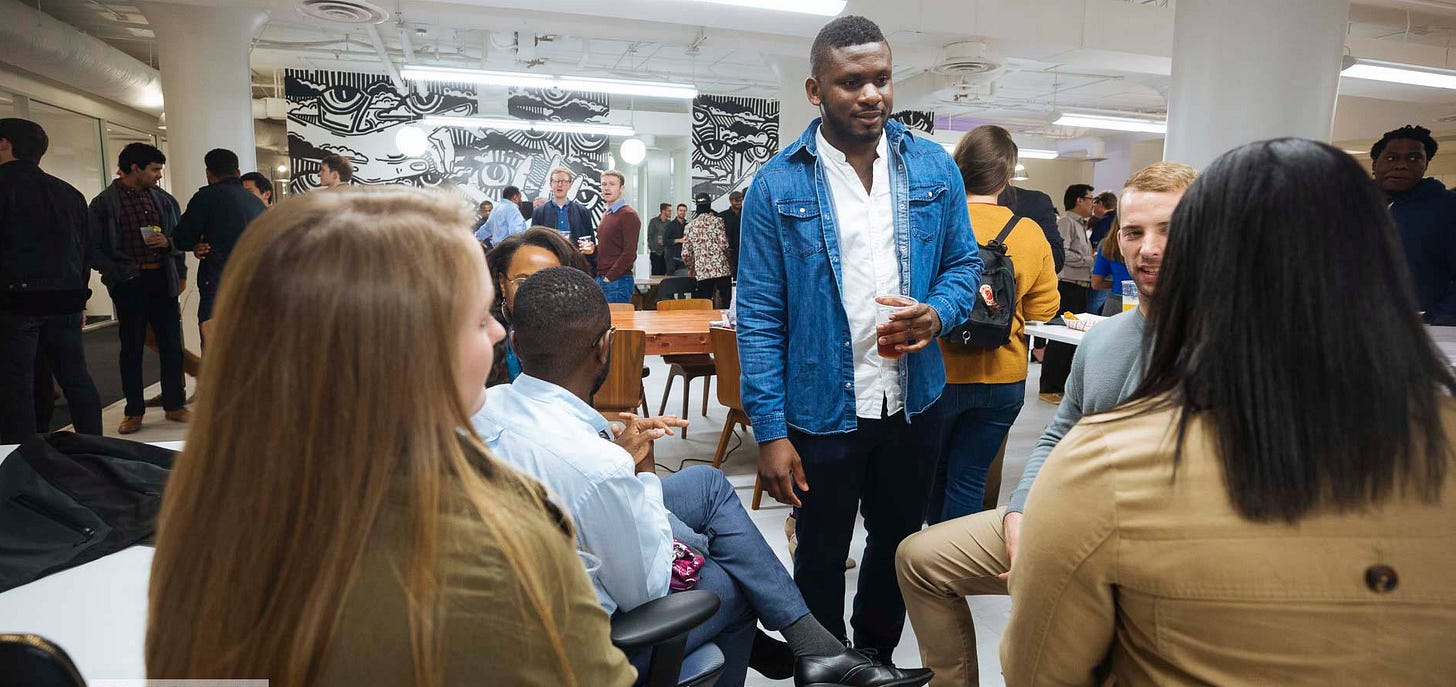 Connecting at the brand new Launch Pad Memphis location. Photo Credit: Undercurrent #48
America is reinventing herself before our eyes.
In this time of polarized politics I am here to share a story of opportunity and optimism. The underestimated and underserved parts of this country are also those working hardest to lift themselves up by their bootstraps. Like we saw in post-Katrina New Orleans, we are experiencing communities across this land that are rebuilding their economies and creating the future they want for themselves and their neighbors.
Place matters. Our Launch Pad core value "People with Pride. Cities with Soul." has never rung more true — the pride that people feel in their communities is ready to be harnessed into real economic growth — and our role is to help people light that spark.
The pride that is leading this resurgence is manifesting itself in millennial population growth, a desire to live/work/play in downtowns. It is evident in the need for more bike lanes and public transportation solutions, the efficient and sustainable communal spaces where people want to exist. It is rooted in the way we cultivate arts, culture, history, and good business behavior, and it is catalyzing a new and diverse foundation of creative communities that are deeply connected to the soul of the places where the true momentum of our country resides.
The people leading this resurgence are evidence of what we describe as the rise of people "working entrepreneurially."
Starting a startup is one way to work entrepreneurially, but it's much broader than that. Maybe you are already are working this way — remote workers, freelancers, service providers leaving big firms all are seeking agency in determining their future. The economy is clearly moving to this model of career and working entrepreneurially is about taking control of where you want to live whether you create your job or bring it with you.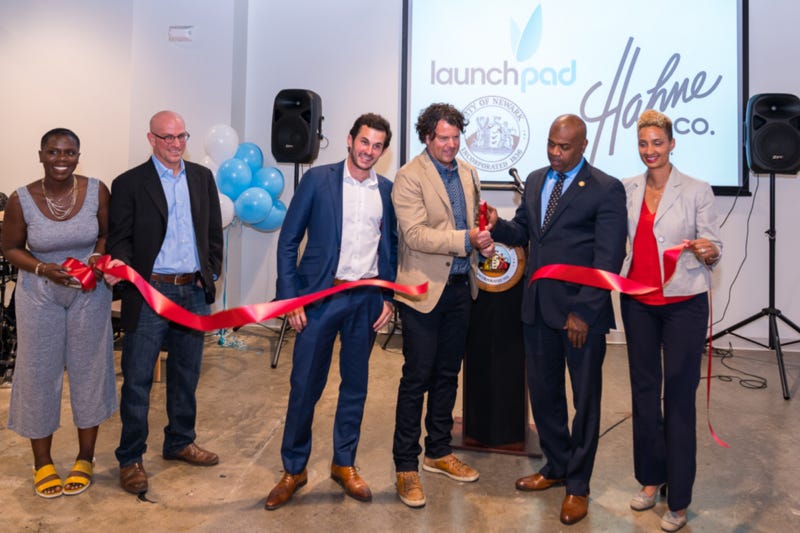 The ribbon cutting ceremony at the grand opening of Launch Pad Newark with Mayor Ras Baraka and Launch Pad CEO Chris Schultz.
Changing market dynamics is creating opportunity in new cities.
Fewer people than ever are moving for work, making it incumbent on cities to invest in creating economic opportunity for citizens. Economic development today looks less like attracting a big manufacturing plant and more like attracting a code school to train a workforce for the jobs of the future.
Now that I live in the Bay Area, I see the other side of the same coin — the unsustainability of the concentration of innovation and jobs in hub markets. A housing crisis, homelessness, increasing wealth disparity, and loss of arts and culture result in surveys showing nearly half of people want to leave.
"What cities are you thinking about moving to?" is my way of anecdotal market validators for the cities we are pursuing.
A desire to work entrepreneurially, taking pride in living in a city with soul, and the inexorable march of technology are all market dynamics that coalesce to form the "why" for Launch Pad.
This matters because as we scale, we are learning to build community at scale. We see the potential of each community and the impact that a true national network of Launch Pad's can provide to the next generation of businesses that are emerging and looking for opportunities to succeed.
This is a massive opportunity for Launch Pad and for entrepreneurs working in OZ's and at Launch Pad's across the country.
Opportunity Zones: renewing the promise of America as the land of opportunity
Over the last year, we've been immersing ourselves into a new piece of tax legislation called Opportunity Zones. Opportunity Zones (OZ's) are designated census tracts into which investors can invest capital gains and benefit from a tax deferral and it is drawing a huge amount of attention. Remarkably, all four current Launch Pad locations are in or adjacent to OZ's — a fortuitous outcome of our preexisting growth strategy of investing in these parts of the country.
As Medora Ventures Managing Partner, Scott Shalett, who is leading the public affairs work for Launch Pad reflects:
"The impact of this type of program is to spur economic growth in areas that need it most, Launch Pad's combination of workspace in the zones, programming to support entrepreneurs and a fund to drive investment is exactly the type of company to deliver on the promise of this important legislation."
As $6 trillion in private capital prepares to invest in OZ's across the country, we are accelerating our growth strategy and have built a pipeline of new Launch Pad projects in zones across the country.
We are approaching this as a full-stack OZ opportunity whereby a) Launch Pad itself is a high-growth Opportunity Zone investment, and b) we are creating investment opportunities in OZ's to buy and redevelop real estate in which Launch Pad will be a tenant and activate the project leading to c) the opportunity to invest through our OZ-based venture capital fund in startups that we have in our pipeline in markets where we operate Launch Pad's.
We're moving as fast as we can to get projects in the pipeline and to create resources to ensure the communities we serve benefit from the opportunities that this new legislation unleashes.
This is a massive market opportunity and Launch Pad is poised to be the Opportunity Zone opportunity.
Launch Pad is actively exploring expansion opportunities around the country with a priority on projects in Opportunity Zones. For more information and for development or investment opportunities, please visit: https://lp.co/expansion