Discover more from Flow State by Chris Schultz
Dispatches from an entrepreneurial journey in pursuit of a life of agency, joy & meaning.
Over 3,000 subscribers
OZ's are a tax break for the rich? …Put us in coach.
Let's be honest. The NYTimes piece about OZ's this weekend is bad. The Opportunity Zone program is being painted as just another tax…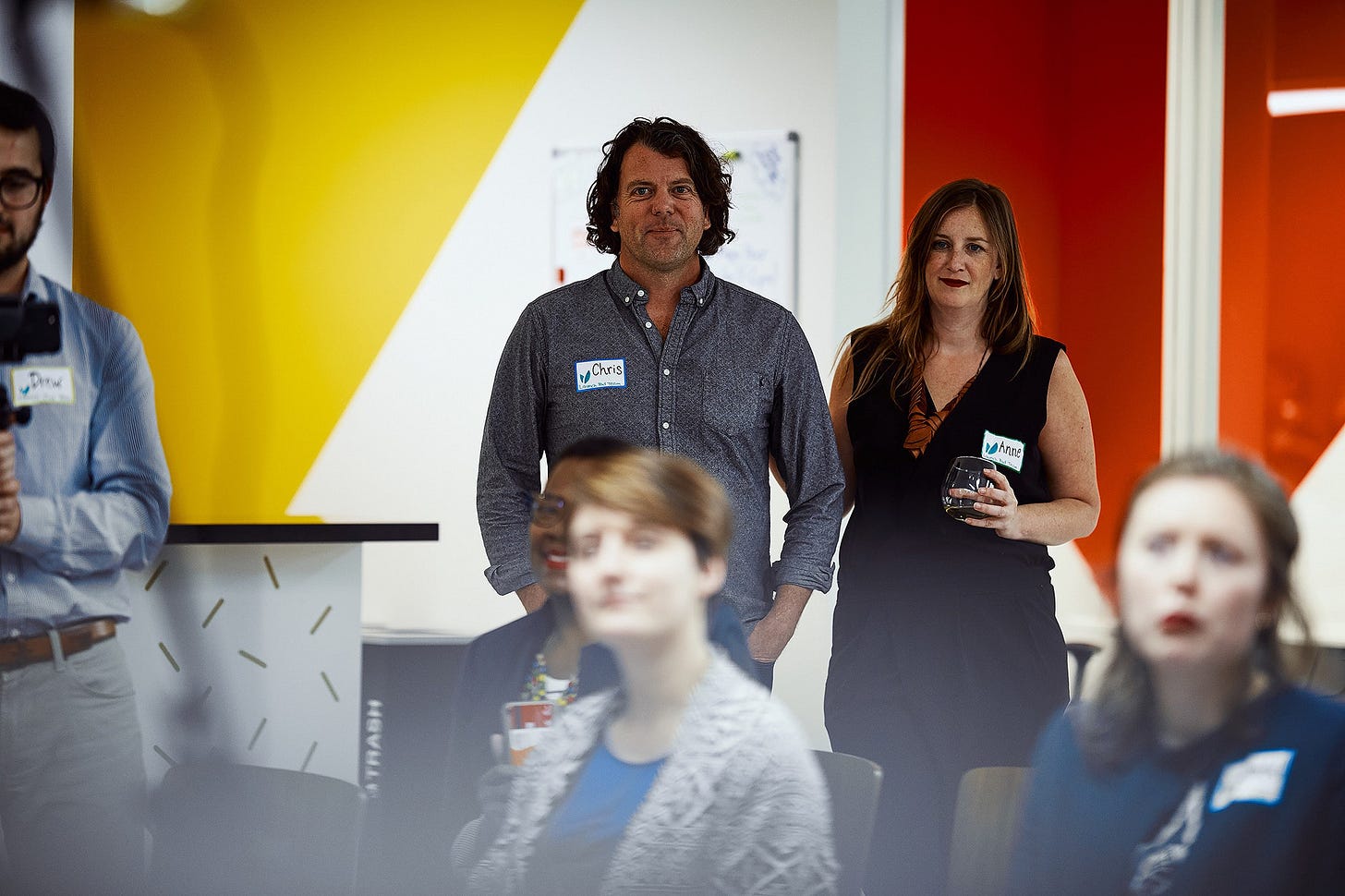 Let's be honest. The NYTimes piece about OZ's this weekend is bad. The Opportunity Zone program is being painted as just another tax credit for real estate developers. Worse, it identifies people close to Trump who are using the program making it seem like cronyism.
If we don't change the narrative on this in the next 18 months, what do you think the next Democratic review of the tax code is going to result in?
I spent all day yesterday feeling like we dodged a bullet that the piece featuring Launch Pad was not taking this negative position of OZ's. That thought alternated with feeling of camaraderie for my colleagues in this industry who were quoted basically saying "it's too early to judge its success" and "we're working on it."
Friends, this is a wake up call. We have to get moving if we want the OZ legislation to be around and have the impact it was designed to do.
Let me take a step back.
When Dave McClure said to me — "you should meet Steve Glickman in February 2018, there's this thing called OZ's…" we were excited about this legislation because it felt like finally the government had created a mechanism to support the level of difficulty of building businesses in many parts of the country.
OZ's are designed to support the Launch Pad mission of empowering entrepreneurs in underserved communities.
They are designed to support investment in these low-income communities in general — this is a huge opportunity to have tremendous impact.
18 months later, we're forced to reflect:
What impact have OZ's really had?
Things are just getting rolling. Real estate first, then operating businesses. Operating business investment is too complex. Really?
No excuses, it's time to get rolling. Put. me. in. coach.
In our first 8 years in New Orleans, entrepreneurs working at Launch Pad in created 5000 jobs, raised 160MM in venture capital, and graduated to 600,000sf of real estate in the city. All based in what would become designated as an OZ. Ya heard?!
Launch Pad is already having impact in four OZ's in cities like New Orleans, Memphis, Stockton, Newark. Hello!!!
We're going to have 25 locations open by 2020! Are you listening???
We exist to have the kind of impact that the NY Times is accusing our industry of lacking.
We need your help to make it happen.
We've already raised capital in our seed round as a QOZB. That capital came from an investor with crypto capital gains. Maybe crypto moves a lot faster than impact.
As Launch Pad moves into its next round of fundraising, we are also raising capital for the Launch Pad Foundation, a 501c3 that will provide scholarships and educational programming for underserved entrepreneurs.
We will be raising one of the first Opportunity Fund-based venture funds, and we are working to figure out how we can open source our strategy in hopes of creating more Opportunity Funds that will invest in operating companies.
We are represented by Novogradac and Jones Walker, two highly qualified firms who are keeping us compliant as a QOZB.
We are the ones we've been waiting for.
There are a lot of incredible people in this space who are our 'first believers' and who we are eager to partner with.
Medora Public Affairs led by Scott Shalett and Rob Lalka are running our public affairs and have done more than anyone I know to educate and create an industry in the OZ space.
Caliber led by Chris Loeffler, SHIFT Capital led by Brian Murray, Rise of the Rest real estate fund, led by Clint Myers and Starling Cousley, Pacific Collective led by Rahul Paliwal and Dave Yanko, CoPlace led by Sasha Favelukis, Millwork Commons led by Paul and Annette Smith and Jeff Slobotski, KNGDM Group led by Derrick Morgan and Brendan Doherty — all are real estate funds that we are eager to work with on deals. To me you are the shining examples of projects that we are excited and proud to be involved in because you are doing it the right way for the right reasons. These are the projects the NY Times will be highlighting that demonstrate impact.
We've been talking to Aaron Seybert at the Kresge Foundation about the program for OZ fund managers as well as people at the Rockefeller Foundation — guys, let's get it done — so we can launch our Opportunity Fund based venture fund. I know it's hard to move fast, but we really could use your support right now.
To the opportunity fund managers, family offices and others who are only looking at this as a tax break and aren't serious about your responsibility to have an impact — you're missing the point of the program. We should talk.
To the mayors and economic development agencies we are working with in our current and growth markets as well as our partners at the United States Council of Mayors, Accelerator for America — thank you for recognizing the impact this law can have and including Launch Pad in your strategy. Leadership is now more local than ever and we are grateful to be working with leaders like Mayor Michael Tubbs in Stockton and Mayor Greg Fischer in Louisville and Mayor Hillary Schieve in Reno. You are the coaches we are calling on to keep us on this playing field.
Finally, to our friends at EIG. We need each other more than ever right now. I suggest a symposium for the industry to really take a look at what levers we can pull to make sure that this legislation will be successful and perceived as having the impact that we all really believe we can have. That article is a canary in the coal mine, and we need to heed the warning.
We are ready to go to Capitol Hill and the White House with you next week to be a shining example of the potential impact that this bill can have. Our story needs to be told.